//Kevin Anderson /February 12 / 2013
Networking giant Cisco predicts more mobile data devices than people by end of 2013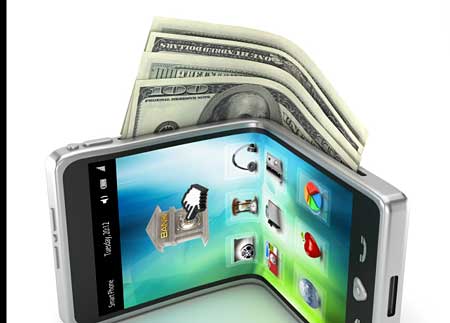 Last year alone mobile data traffic almost doubled, and the volume of mobile data traffic was 61 times larger in 2012 than it was five years earlier, according to a report by US networking company Cisco.
The report is packed with similarly staggering figures that highlight the growth of mobile data, including a prediction that by the end of this year, the number of mobile connected devices will exceed the world's population.
The report provides not just these-attention grabbing global figures, but also regional and in some cases national figures that will help publishers and editors at news organisations make decisions about how to reachReach1) unique users that visited the site over the course of the reporting period,…//read more their rapidly expanding mobile audiences.
Explosive growth in the next five years
The report, The Visual Networking Index Global Mobile Forecast (PDF) , gives a sense of just how rapid the growth in mobile data will be over the next five years. It draws on a number of sources including Informa Telecoms and Media, Strategy Analytics, Infonetics, Ovum, Gartner, IDC, Dell'Oro, Synergy, ACG Research, Nielsen, comScore, Arbitron Mobile, Maravedis and the International Telecommunications Union (ITU).
The global figures predict global data usage in 2017 with growth rates so fast that the figures truly are mind boggling:
Mobile data traffic will grow almost three times faster than fixed line traffic.
By 2017, global mobile data volume will increase by 771 times from what it was just 10 years before. This means in 2017 mobile data traffic will be the "equivalent of 2,789 million DVDs each month or 30,742 million text messages each second".
Data use from Android devices is now higher than that of iPhones.
Diving into the details of the report, there are a few things that are important to note: Cisco includes not only data over traditional mobile networks but also data using WiFi. In fact, the amount of data over WiFi is dramatically higher than that over mobile networks.
Also, the global figures themselves already seem staggering, but when you focus on specific regions or countries, the predictions of growth seem even more astonishing. Some highlights from the the report include:
Africa and the Middle East will see incredible growth in mobile data between 2007 and 2017, with mobile data traffic growing 3405 times in that decade, the report predicts. By 2017, there will be almost 850 m mobile users in the region, up from 661 m in 2012.
From Central and Eastern Europe including Russia, mobile data speeds more than tripled last year to 551 kbps.
"In Latin America, 67.7 million devices were added to the mobile network in 2012," the report says. However, that is just half of Africa, where 144.7 m devices were added to the network.
In the Asia-Pacific region, which includes Asian giants India and China, some 385.5 m devices were added to the network, just in 2012.
For all the talk about smartphones, basic handsets still make up the vast majority of devices on the network, accounting for 82 percent.
The value in this report for news organisations outside of North America and Western Europe is this richness of regional and even major country data. To see highlights for your region, Cisco has created a website that allows you to find the statistics by region as well as by major countries in the regions. I will say this: the major countries in each region do tend to skew the data for these types of reports when it comes to digital media usage.
What does this mean for news organisations?
As a company that sells networking equipment, it's in Cisco's interest to make these numbers look large, but the multiple sources of data that Cisco uses are credible. The company estimates that, if anything, its estimates have erred on the conservative side by 2 to 10 percent.
The bigger question is why this information is relevant to news organisations. We all know that the mobile revolution has arrived, and it is sweeping across the globe. Publishers and editors need to know how to respond to the ways their audiences are using mobile devices by understanding:
What devices are they using? How many are using smartphones? How many are using basic phones?
Are tablet users a significant part of your audience?
Are they using WiFi, 3G or 4G?
For example, in Africa, parts of Asia and Latin America, digital means mobile. As we noted last year, in countries like Egypt, Bangladesh, Senegal and Brazil, the majority of internet users are mobile-only internet users.
This will mean that not only will publishers need to understand how to deliver their content to these mobile audiences, but they also will need to develop revenue models that will support this expansion of mobile. Monetising mobile audiences is a key strategic goal for many digital media companies, and, while early in its development, there are mobile advertising strategies such as better targeting – both of the customer and the customer's location – that are proving successful. In addition to advertising, mobile audiences are more willing to pay for apps and information. Mobile payment systems also make it easier for users to purchase things using mobile devices, opening up opportunities not only for paid content but also m-commerceM-commerceMobile commerce, the ability to conduct monetary transactions via a mobile…//read more .
Cisco's report shows that mobile use has exploded past the elite, early-adopter phase and is rapidly moving into the mainstream. It's another platform, with its own unique challenges, but also its own unique opportunities. Almost regardless of where you are in the world, if you don't have a mobile strategy, you'll want to develop one this year.
Article by Kevin Anderson