//Jeremy Wagstaff /August 15 / 2018
Podcasts: Celebrate the resurgence but be cautious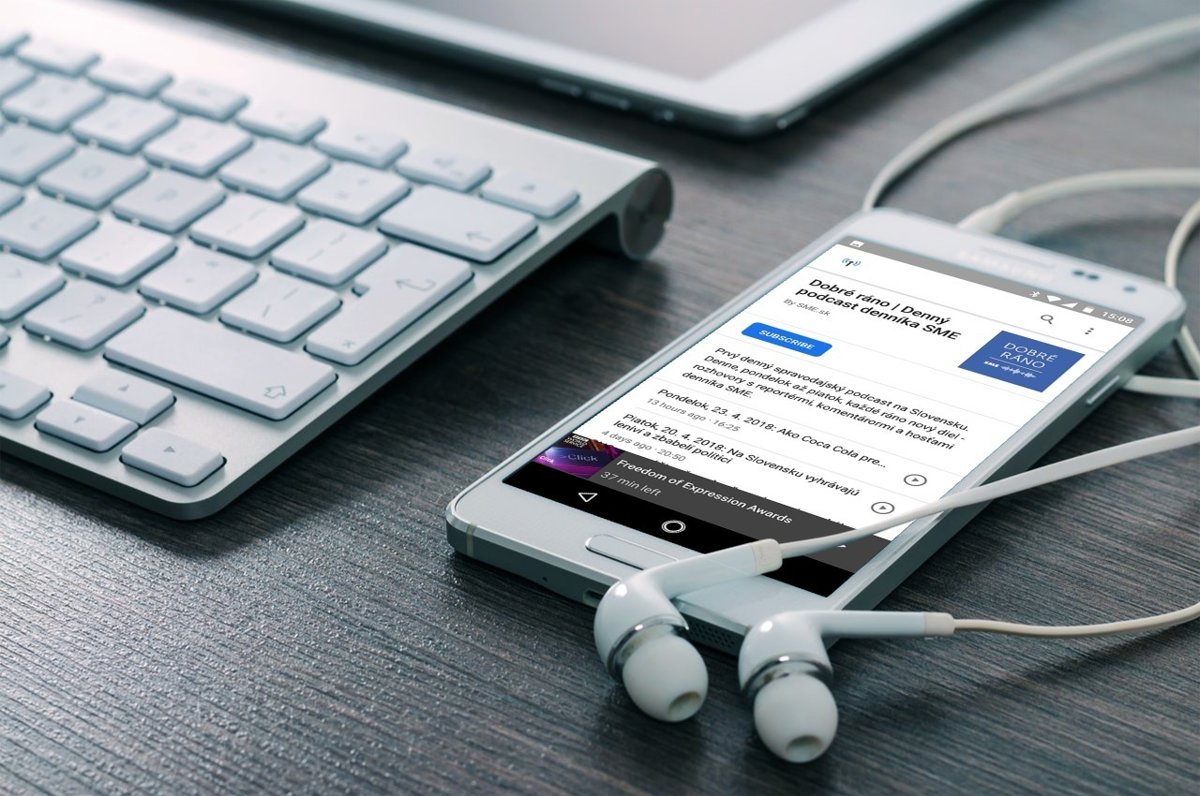 Tech trends are fickle things. Back in 2004, if you were starting a media business online, or thinking of expanding your offline media business, one direction seemed obvious: adopt RSSRSS (Really Simple Syndication)RSS or "Really Simple Syndication" is a process for publishing content on the…//read more , or really simple syndication, so users can get a feed of your content easily, without signing up for newsletters. The term 'RSS' overtook 'newsletter' as a search term on Google in July of that year.
A year or so later, and your crack team of tech advisors would have told you you need to get into podcasts. Everyone has an iPod, they'd tell you, and everyone is listening to this stuff. Indeed, by early 2006 'podcast' had overtaken 'RSS' as a search term on Google. Ditto MySpace — you would have been told to get your business on this impressive social networking site — whatever that is, you would have been forgiven for thinking back then. So you start work on that.
Then, in 2009, the Amazon Kindle e-reader swept out of nothing to make electronic publishing the wave of the future, overtaking both 'podcast' and 'RSS'. And then, of course, there was Facebook. And Twitter.
You get the picture: sometimes inexorable trends aren't what they seem. RSS, it turns out, was great for delivering information to people but was too fiddly for most folk. Google, whose RSS reader had pushed most other players out of the business, closed down in 2013, citing declining use. Meanwhile newsletters, those unsexy throwbacks, are still doing fine.
So what about podcasts? Were the advisors right? Well, yes and no.
True, interest in podcasting (as a search term on Google, as reliable an indicator as any) peaked in early 2006. Interest continued to decline until the launch in late 2014 of Serial, whose first season explored a murder in Baltimore in 1999, singlehandedly pushed the podcasting niche into the mainstream. In short, podcasts are that rare breed among tech trends: they're getting a second wind.
So what is driving this, and are podcasts worth doing?
Well, it's true that Serial jumpstarted a fresh wave of interest. The appeal of podcasts is that they time-shift — users play them when they want, in the order they want, where they want. This may seem obvious, but Serial added a key ingredient: the serialized approach, where the story was being shaped as it went. This invited audience participation, suspense and a feeling that it was unclear where it was going.
All these elements helped differentiate podcasts from other forms of entertainment. At the same time, those coming in late could easily download old episodes: 'Bingeable listens' is even a category on iTunes, still the epicentre of podcasting.
The data all point to a growing market. Most figures are U.S.-centric so let's look at another market: Australia. Recent surveys there suggest that nearly 9 million people will be listening to podcasts by 2022 — a third of the projected population.
Big players are taking note. Apple is improving its metrics, and applying some standards to podcasts it accepts for its iTunes platform and podcasting app. After leaving the field alone for years, Google is jumping in with its own Android app. Amazon has tried to add to its Audible audiobook service with some original programming, although it's not clear how well that's going.
Investors are interested: Luminary Media secured $40 million in venture capital funding for its subscription-based service. And of course Spotify has added NPR's backcatalogue to its subscription service. Companies like Audible and Spotify are already in a sweet spot because they have already convinced users to subscribe. Most podcasts are free, and it's hard to change users' minds, as we've found to our cost in online journalism.
But of course, as we've learned from the past: trends can be reversed, even when they're enjoying a second life. So will podcasts wither too?
Here's how I see it for media players. Don't do podcasts as an afterthought; it's your brand and if you mess it up listeners might not come back. But do see how much you can do without having to create content afresh. If you're in the spoken word business already, then package up 10 of your best programs and see, after a year, which ones are gaining a following.
And despite the talk of growing investment and advertising interest, don't do it for the money. The industry is still too young and unstructured, the hits too unpredictable. The Interactive Advertising Bureau has released two sets of proposals to regulate advertising metrics across the industry, and uptake has grown. But some podcasters are nervous because their reported download numbers would inevitably take a knock, at least in the short term.
Then there's the problem of the elephants on the grass. Apple dominates the space because no podcast can afford to not be on its platform. Google is now serious about podcasts, which could be good news for podcasters in Android-heavy markets. But the app is still pretty raw, and of course will only work on Android devices, leaving those cross-platform podcast players like Overcast more appealing to many.
These big players all seek to control the choke-points in the system. They can, like Apple's AppStore, create markets, but they can also trample them.
And there are lots of pieces missing, another sign of a wild west. The technology of inserting ads, for example is still not quite there. The Washington Post last month (eds: July) felt it necessary to develop its own internal technology, Rhapsocord, for inserting ads into podcasts. This reminds me of the early days of the web, when everything was so new we didn't even think of calling it an 'ecosystem.' Only a handful of companies survived that.
It is possible to cover costs, and attract advertisers, and should soon be possible to weave podcasts into broader subscriptions. But right now it's probably better to think of honing your podcasting skills and ideas than of viewing it as a revenue stream in its own right.
Article by Jeremy Wagstaff