/March 16 / 2018
Guide #3: Best Practices for Data Journalism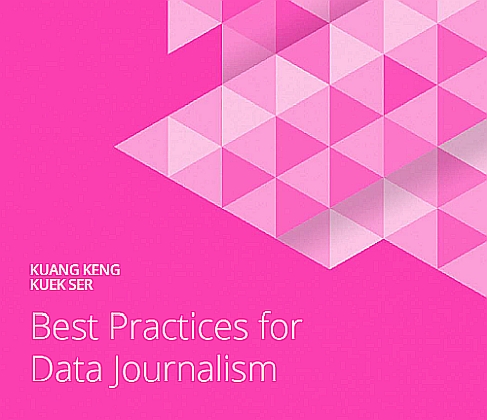 We are pleased to announce the release of the third guidebook in MAS series of practical guides for media managers (see Guide #1: Product Management for Media Managers, Guide #2 – Launching a paywall: What you and your team need to know and Case studies on paywall implementation). The purpose of these guides is to help media decision-makers understand some of the key topics in digital news provision, and give them practical support in adopting concepts that will improve their operations and streamline how their companies work.
Media organizations have invested in data journalism because it has been proven to:
Find stories that would not have been found through traditional reporting.
Find insightful or important stories hidden in data.
Verify or clarify claims more authoritatively with evidence
Communicate information quickly, effectively and memorably.
Tackle bigger stories that involved a huge amount of information or data.
Set your reporting apart from your competitors.
Engage the audience in more innovative and personalized storytelling approaches.
To be clear, data journalism does not replace traditional journalism, but rather complements and enhances what journalists have been doing for centuries.
Please download and share the guide. We would love to hear from you – send any comments or suggestions to us at mas@mdif.org.
Guide #3: Best Practices for Data Journalism by Kuang Keng Kuek Ser

About author: Kuang Keng Kuek Ser is an award-winning digital journalist. He produces and consults on data-driven reporting and interactive journalism projects. Keng is also the founder of DataN, a training program that lowers the barrier for newsrooms and journalists with limited resources to integrate data journalism into daily reporting. He has more than 10 years of experience in digital journalism. He was awarded a Fulbright scholarship in 2013 to further his studies at New York University's Studio 20. In 2015, Keng was selected as a Google Journalism Fellow and a Tow-Knight Fellow.
You can contact him via e-mail or follow @kuangkeng on Twitter.