Interactivity and citizen media surges in Latin America
Internet users in Latin America engage with user-generated content (UGCUGC (User-Generated Content)Content created by the public at large, generally not professionally edited,…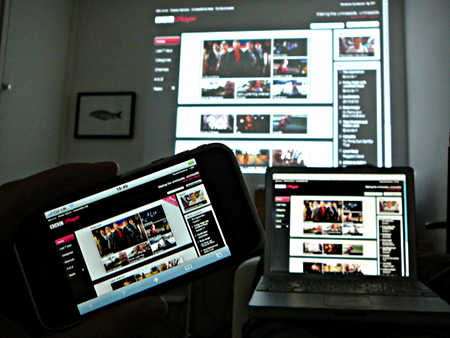 The survey found that 47 percent of internet users in Brazil and 44 percent in Argentina read UGC on newspaper websites compared to only 35 percent in the UK and 26 percent in Germany. Latin Americans also submit articles or comments on the websites of newspaper publishers at higher rates than people in other regions, with 27 percent in Brazil and 26 percent in Argentina. Across the region, there was an increase from 11.9 percent to 23.4 percent of internet users engaging with UGC between 2010 and 2011, whereas the percentage of internet users in the UK and Germany submitting comments or articles to news sites declined over the same period, falling to 12 percent and 17 percent respectively.

Across Latin America, UGC engagement levels as well as blogging and posting behaviour vary significantly by country. According to Jimena Urquijo, VP Business Development of Kantar Media-TGI Latina, this depends on a mix of factors like internet penetration and the use of new devices to go online. "The larger the internet base, the more potential for UGC development," she says, explaining Latin America's lead in online interactivity by the region's dramatic increase in internet accessibility over the last couple of years.

Overall the Latin American online population grew faster than any other region in 2011, rising 16 percent to 129.3 m in December 2011, according to the 2012 Latin American Digital Future in Focus report by ComScore. Brazil, the largest online market in Latin America, grew 20 percent in the past year to 40.5 m users, while Mexico's online population surged 21 percent to 18.1 m. And Venezuela, which represents a relatively small online market at 2.9 m, achieved the highest rate of growth in the past year at 27 percent. As Urquijo explains, the path for this growth is paved by the increased usage of internet-enabled devices such as mobile phones, consoles and iPads. ComScore reports that internet usage on mobile phones and tablets continued to increase in 2011, with Puerto Rico leading the region with 7.7 percent of all digital traffic consumed away from a personal computer.

Another important element of the high level UGC engagement in Latin America, Urquijo emphasizes, is cultural. "Latin American consumers are outspoken, informed and have well rounded opinions," she says. Close to 83 percent of Latin American internet users believe it is important to be well-informed. And they place less importance in trusting online media than in other regions. When asked how important it was that they trust the websites they visitVisitA single continous set of activity attributable to a cookied browser or user…

The result is that even smaller Latin American markets, like Peru with 9.9 m internet users as of 2011, have embraced new communication forms like social networking and UCG. Peru is now one of the most engaged social networking markets worldwide along with four other Latin America countries – Argentina, Chile, Columbia and Mexico. Since 2008, Peru has had its own citizen-generated newspaper, Gua 3.0 – the first of its kind in the region – which aims to report facts that mainstream media miss.

This growing appetite for UGC presents an opportunity for news outlets to attract new audiences and build relationships with existing audiences. Providing consumers with easy ways to interact and contribute to the news-making process builds loyalty and can be an audience-building tool. Geoff Wicken, Head of TGO International at Kantar Media agrees:
Today's digital world has enabled consumers to move from being passive recipients of news coverage to playing an interactive role in how news is distributed. While the doomsayers take this to signal the end of the traditional newspaper, savvy publishers understand that they need to encourage and engage with people providing content, and use it as means of underpinning their role in this 'Brave New World'.
Article by Ulrikke Albertsen